We live in a world of philosophies – wrong, or right. Who's ethical and who isn't. And with SEO, it's no different.
Search Engine Optimization employs tactics that thread along these credos. So, it isn't exactly compulsive.
Whatever path you decide to tread, no one's going to beat you up (literally).
However, Google gets to reward your efforts in the ecosystem. Google gets to tell what hat you're wearing, and uses the same to appraise. You can be sure that there are penalties too.

There are loopholes though. And if you're always on the lookout for one of these, then you're a black hatter. On the other hand, following Google's webmaster guidelines to the letter only means that your ways are genuine. You have a white hat on!
HATS. HATS.
THE BLACK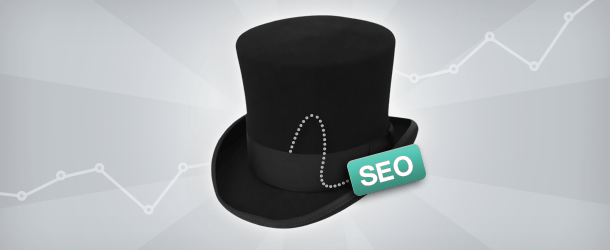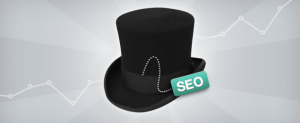 Good old black. You're not the villain in this (at least not half as much as hackers).
Black hat SEO breaks the rules. This it does by making use of techniques and shortcuts that only
cater to search engines rather than humans. And that's just the umbrella. That's not all.
The real trick is that it capitalizes on Google's algorithms, and leverages on its weaknesses to
induce rankings. So, at the get-go, strategies like keyword stuffing, link farming, comment
spam, cloaking, content scraping, sneaky redirects, etc. all come into play.
Then, it feels like you're always going to get away with it.
But there's a catch.
These tactics do not last for very long. Thanks to the Panda, Penguin and Florida Google
algorithm updates that detect sneaky techniques, and automatically updates from Google's end.
So, if this is your hat, you'd always be on the chase, and get burned right after.
THE WHITE

The real hero of our time! 
As opposed to black hat, white hat SEO engages humans rather than bots or search engines. It maneuvers through keyword research and analysis, writing meta tag descriptions, back-linking sites with relevant content, quality content writing, link building, site optimization, and a warehouse of 'pure' web stuff. 
While black hat SEO spots the weaknesses in algorithms, white hat uses the same to improve user experience (UX). So, the efforts and rewards can sustain for the long term, even if Google constantly updates its guidelines. 
THE GREY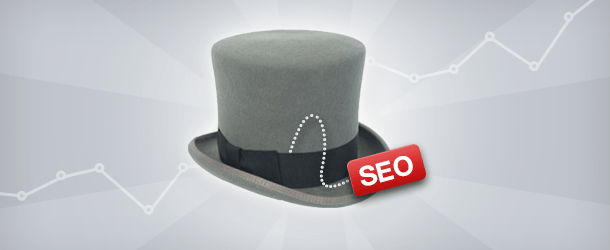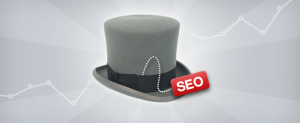 Everything does have a middle ground, isn't it? Talk of grey! 
As you know, grey is a neutral color. And in SEO, it's the ethical point for both the black and white hats. Well, we can't all be white and stainless. So, you could call this the legal ground. You wear the grey hat if you combine tactics from both the black and white sides of SEO. It does not matter the ratio of one to another. But know this, that there are consequences too!
CONCLUSION

As you dive deeper into the world of SEO, you will know that shortcuts are really not worth your time. And depending on your goals, you will know the hat that you want to wear. If you want to make a real, long-lasting impact, then you already know that white hat is your call. On the other hand, if you want to make quick money, and wrap it up from there, then get ready for the consequences of the black hat. Know, however, that you most likely would spend more, and the damages would be at your own risk.